The award season is upon us and pretty soon we're going to see Hollywood's finest gather to celebrate one of the most prestigious film award in the world: The 85th Annual Academy Awards 2013. Actress Emma Stone and Oscars host, Seth MacFarlane revealed the nominees of the 2013 Oscars at the Samuel Goldwyn Theater in Beverly Hills, CA. While it's unusual for the Oscars host to announce the nominees like MacFarlande did, he's actually not the first to do so. Back in 1972, Charlton Heston also announced the nominees prior to the Awards night.
Here's the full list of nominees:
Best Picture
Amour
Argo
Beasts of the Southern Wild
Django Unchained
Les Miserables
Life of Pi
Lincoln
Silver Linings Playbook
Zero Dark Thirty
Best Director
Michael Haneke, Amour
Ang Lee, Life of Pi
David O. Russell, Silver Linings Playbook
Steven Spielberg, Lincoln
Benh Zeitlin, Beasts of the Southern Wild
Best Actor
Bradley Cooper, Silver Linings Playbook
Daniel Day-Lewis, Lincoln
Hugh Jackman, Les Miserables
Joaquin Phoenix, The Master
Denzel Washington, Flight
Best Actress
Jessica Chastain, Zero Dark Thirty
Jennifer Lawrence, Silver Linings Playbook
Emmanuelle Riva, Amour
Quvenzhané Wallis, Beasts of the Southern Wild
Naomi Watts, The Impossible
Best Supporting Actor
Alan Arkin, Argo
Robert de Niro, Silver Linings Playbook
Philip Seymour Hoffman, The Master
Tommy Lee Jones, Lincoln
Christoph Waltz, Django Unchained
Best Supporting Actress
Amy Adams, The Master
Sally Field, Lincoln
Anne Hathaway, Les Miserables
Helen Hunt, The Sessions
Jacki Weaver, Silver Linings Playbook
Best Foreign Film
Amour – Austria
Kon-Tiki – Norway
No – Chile
A Royal Affair – Denmark
War Witch – Canada
Best Documentary
5 Broken Cameras
The Gatekeepers
How to Survive a Plague
The Invisible War
Searching for Sugar Man
Best Documentary- Short
Inocente
Kings Point
Mondays at Racine
Open Heart
Redemption
Best Animation
Brave: Mark Andrews, Brenda Chapman
Frankenweenie: Tim Burton
ParaNorman: Sam Fell, Chris Butler
The Pirates! Band of Misfits / In an Adventure with Scientists, Peter Lord
Wreck it Ralph, Rich Moore
Best Cinematography
Anna Karenina, Seamus McGarvey
Django Unchained, Robert Richardson
Life of Pi, Claudio Miranda
Lincoln, Janusz Kaminski
Skyfall, Roger Deakins
Best Editing
Jay Cassidy and Crispin Struthers, Silver Linings Playbook
William Goldenberg, Argo
Michael Kahn, Lincoln
Tim Squyres, Life of Pi
Dylan Tichenor, William Goldenberg, Zero Dark Thirty
Best Sound Editing
Erik Aadahl and Ethan Van der Ryn, Argo
Wylie Stateman: Django Unchained
Drew Kunin, Eugene Gearty, Philip Stockton, Ron Bartlett, D. M. Hemphill: Life of Pi
Per Hallberg, Karen Baker Landers: Skyfall
Paul N.J. Ottosson, Zero Dark Thirty
Best Sound Mixing
Ron Bartlett, D.M. Hemphill and Drew Kunin, Life of Pi
Scott Millan, Greg P. Russell and Stuart Wilson,
Andy Nelson, Mark Paterson and Simon Hayes, Les Miserables
Scott Millan, Greg P. Russell and Stuart Wilson, Skyfall
Andy Nelson, Gary Rydstrom and Ronald Judkins, Lincoln
John Reitz, Gregg Rudloff and Jose Antonio Garcia, Argo
Best Make up and Hair
Julie Hewett, Martin Samuel, Howard Berger: Hitchcock
Peter Swords King, Richard Taylor, Rick Findlater: The Hobbit: An Unexpected Journey
Lisa Westcott, Les Miserables
Best Original Score
Dario Marianelli, Anna Karenina
Alexandre Desplat, Argo
Mychael Danna, Life of Pi
John Williams, Lincoln
Thomas Newman, Skyfall
Best Original Song
"Before My Time" from Chasing Ice
"Everybody Needs A Best Friend" from Ted
"Pi's Lullaby" from Life of Pi
"Skyfall" from Skyfall
"Suddenly" from Les Misérables
Best Production Design
Sarah Greenwood, Katie Spencer: Anna Karenina
Dan Hennah (Production Design); Ra Vincent and Simon Bright (Set Decoration), The Hobbit: An Unexpected Journey
Eve Stewart, Anna Lynch-Robinson: Les Miserables
David Gropman, Anna Pinnock: Life of Pi
Rick Carter, Jim Erickson: Lincoln
Best Visual Effects
Joe Letteri, Eric Saindon, David Clayton, R. Christopher White: The Hobbit: An Unexpected Journey
Cedric Nicolas-Troyan, Philip Brennan, Neil Corbould and Michael Dawson, Snow White and the Huntsman
Janek Sirrs, Jeff White, Guy Williams and Dan Sudick, Avengers Assemble
Richard Stammers, Charley Henley, Trevor Wood, Paul Butterworth: Prometheus
Bill Westenhofer, Guillaume Rocheron, Erik-Jan De Boer: Life of Pi
Best Short Film (animated)
Adam and Dog
Fresh Guacamole
Head over Heels
Maggie Simpson in "The Longest Daycare"
Paperman
Best Short Film
Asad
Buzkashi Boys
Curfew
Death of a Shadow (Dood van een Schaduw)
Henry
Don't miss the winner announcement on February 24, 2013 to be aired live on ABC from the Dolby Theater.
Images: ImageCollect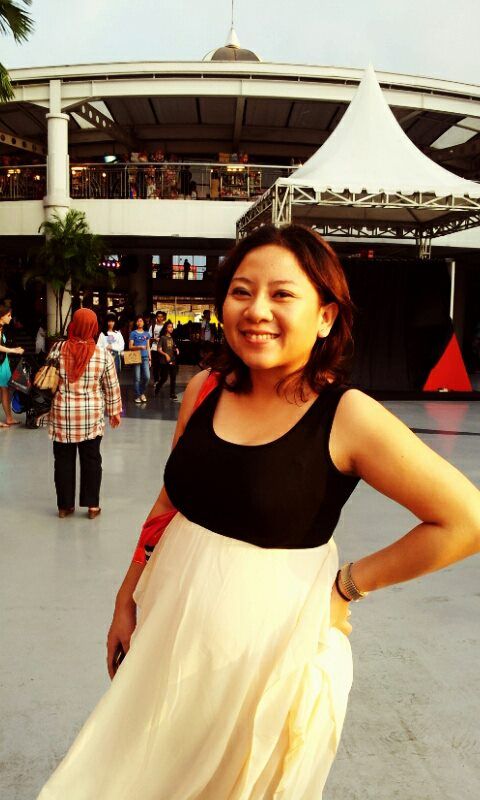 Asmara
Asmara Wreksono has a passion for everything related to celebrity, fashion, music (R&B, Hip Hop and Jazz are her favorites) and loves to write about them. In her spare time, she likes watching TV series and movies, sharpening her sketching skills and cooking. Asmara has been published on SoJones.com, CelebrityClothingLine.com, ProHipHop.com, ThatGossipSite.com, Fabcrush.com, and many others.